Journal Entry:
Tue May 12, 2009, 2:47 PM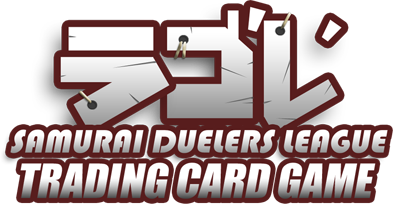 About
Officially first unofficial Trading Card Game for the Samurai Duelers League where SDL members can create their own cards and decks that can actually be played in the real world (after general tweaking and play testing)
Of those of you who are familiar with
K-Lynnette
's Infractus Fatality, and how a crazy TCG was created by
Napalm-Otaku
&
conmandamned
for the fun of it. Well that was where i got my current concept for a SDL version of it but i would even happier if the members of SDL could make cohesive Trade Card Game with actual decks that if in the real world would theoretically be played like a real trading card game!
Updates and News
Greeting Contributors, Watchers, and those of you who are just stopping by,
well it May and if you haven't seen the boards for SDL:TCG coverage of Sakura Bowl are up! i don't think a lot people will jump on making cards since this time around i am not going to send out notes for it...why? well when i started Winter Brawl i send a note to all the contestants; however some notes didn't make it, while other had forgotten about their cards so i think i going to need a little brain storm from anyone willing to help for making the last 2 cards - Dembe and Takeshi Katsuo. these two are last ones that need to be made, so we might as well wing them, also doing their art is up for grabs, so comment if you're willing!
PS - while on the brief subject of art, if you have volunteered to do art for the winter brawl set, please show me some progress please. i know i said don't rush to do the art, but i do wish to see something
in other news I am opening SDL:TCG to SLI related cards! why? well to help expand the on what little we have right now. i select a prime symbol the set , credit for making it is
wandering-ronin
Table of Content
SDL Members who have contributed to the project
Artist Roster
sign up today plz!
- artistic volunteers -






art done for
Madoka Ito by
Dragon-Knight333
Nuwan Clearmorning by
tsukikage-ryu
Kersa Sakuya by
TheSixofHearts
Aurelio D'Seles by
Alamus
Kaito Kichirou by <open>
Laine by
wansworld
Sakana by
kingLoL
more to come hopefully
Based off of popular OC tournament
Links

Watch