Journal Entry:
Mon Apr 20, 2009, 8:39 PM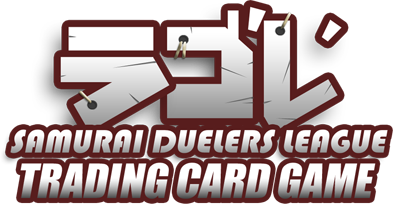 About
Officially first unofficial Trading Card Game for the Samurai Duelers League where SDL members can create their own cards and decks that can actually be played in the real world (after general tweaking and play testing)
Of those of you who are familiar with
K-Lynnette
's Infractus Fatality, and how a crazy TCG was created by
Napalm-Otaku
&
conmandamned
for the fun of it. Well that was where i got my current concept for a SDL version of it but i would even happier if the members of SDL could make cohesive Trade Card Game with actual decks that if in the real world would theoretically be played like a real trading card game!
Updates and News
Greeting Contributors, Watchers, and those of you who are just stopping by,

once again i apologies for not update as often as i should i have been more distract by work than ever. why? idk it just get me exhausted.

now for the really news, Sakura Bowl Card Set! i know but you haven't finished the Winter Bash Cards yet! well those are mostly are in need of Art, which is a slow process with everything going on in our artist lives. for the Sakura Bowl card Sets i wouldn't be post them all together like i did for Winter Bash. instead I'll post them in set based on teams or post each individual card. now i know that some people in Sakura Bowl already have cards so I'll offer them a choice of reprint their old card w/ different or a different variation. also i am not limiting the card creation solely on the Duelist Cards, no this time I'll be offer to create event, location, special skill and items based on those of the within the Tournament. what else will be included? idk if i ever figure out how they back the holographic or "shiny cards" i would attempt to actually send the winning team their cards. one of these day I'll actually offer an official prize to a SDL tournament
Table of Content
SDL Members who have contributed to the project
Artist Roster
sign up today plz!
- artistic volunteers -






art done for
Madoka Ito by
Dragon-Knight333
Nuwan Clearmorning by
tsukikage-ryu
Kersa Sakuya by
TheSixofHearts
Aurelio D'Seles by
Alamus
Kaito Kichirou by <open>
Laine by
wansworld
Sakana by
kingLoL
more to come hopefully
Based off of popular OC tournament
Links

Watch